Inventory Manager/Receptionist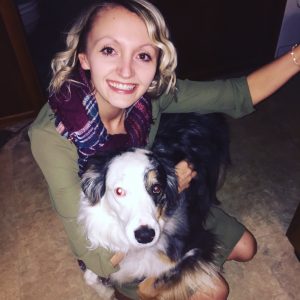 Taylor joined our team in January of 2013. She lives in Fostoria with her husband, Spenser and daughter, Henley. She also has three Australian Shepherds, Avery, Arthur, and Boomer and a cat named Elle.
Taylor went to high school at St. Wendelin. She chose to work in this field because she enjoys being around animals. She has always loved being around animals for as long as she can remember. Working in this field is almost like giving an animal a voice and listening to them. One of Taylor's favorite quotes is, "an animal's eyes have the power to speak a great language."
When Taylor is not busy helping around the clinic she enjoys spending time with her family and pets.