Kennel Technician/Receptionist/Marketing Coordinator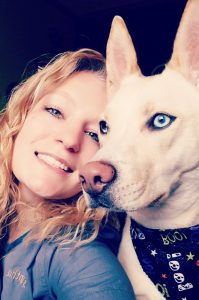 Samantha joined our team in October of 2015. She is from Fostoria, OH but currently lives in Fremont, OH with her husband, Adam. They have cattle, a horse named Rosco, and two dogs named Josie and Duke.
Samantha graduated from the University of Findlay with a degree of Science in 2020, she double majored in Animal Science Industry and Equine Business Management. She chose to work in this field because she is passionate about the care for small and large animals. Her special interests in veterinary medicine include: livestock/equine medicine, livestock/equine reproduction, and equine lameness.
When Samantha is not busy helping around the clinic, you can find her doing one of many activities she enjoys. She enjoys playing with her dogs outside, playing softball, riding horses, and showing cattle and horses. She is also involved in a family show cattle business where she aids in the cattle's care and marketing for the business.