Receptionist/Marketing Coordinator/Kennel Technician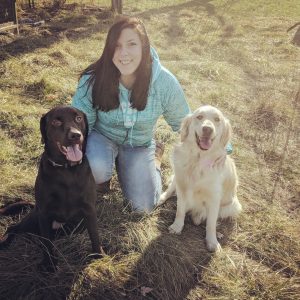 Cristy joined our team in October 2014. She has lived in Fostoria most of her life, but now lives in Risingsun with her husband Colton. Cristy owns 2 dogs: Hunter and Piper, goats, chickens and 1 cat named Salem.
Cristy was drawn to veterinary medicine because she enjoys helping people and animals. She loves constantly learning more about veterinary medicine because it is always evolving.
When Cristy isn't helping all around the clinic, she relaxes by doing one of her hobbies. She enjoys cooking, spending time with family and friends, spending time outdoors, and making crafts.